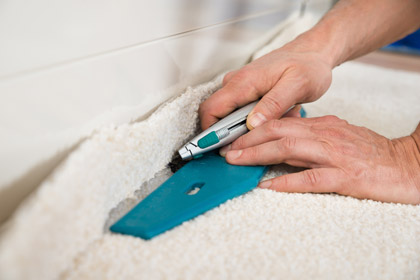 The usual requirements of contract/commercial installations are that it is essential they are carried out to high standards and in an allotted time frame (whether evenings, weekends or early mornings).
Most installations require extensive product knowledge and installation methods, i.e. preparation work including screeding, ply boarding, heat welding PVC products including capping and coving, aluminium and UPVC extrusion materials.
FREE MEASURING & ESTIMATE
On-site inspections are always recommended, so our free measuring and estimating service is available to ensure a 'hassle-free' experience.
SAMPLES
If samples are required of any of our products please do not hesitate to ask for a sample to take away or post to a specific location.
We have traded successfully for over 35 years (Est. 1983) and our dedicated and experienced staff are always at hand to offer you the best advice with the best product knowledge.